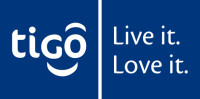 Multimedia content

Images

(1)

Tigo Tanzania Managing Director, Diego Gutierrez (right), hands over a dummy cheque to Nancy Sumari, (right, in white), one of the winners of the Tigo Digital Change-makers' awards in Dar es Salaam last Thursday. Looking on are, Tigo Corporate Social Responsibility Manager, Halima Okash, (center) and Reach for Change Country Manager, Josephine Msambichaka (Photo Courtesy: Tigo)
Source: Tigo |
Tigo Tanzania awards $40,000 to support projects run by local social entrepreneurs
Digital lifestyle telecom company unveils 5th edition winners of annual Change-Makers' competition
For five years now, our Changemakers have touched the lives of over 250,000 children in Tanzania
DAR ES SALAAM, Tanzania, March 10, 2017/APO/ --
Tigo Tanzania (www.Tigo.co.tz), in partnership with a non-profit organization, Reach for Change (http://Africa.ReachForChange.org), has given an award of USD 20,000 each to two winners of the 5th edition of the Tigo Digital Changemakers Competition. The competition aims at identifying and supporting social entrepreneurs who use digital tools and technology to improve communities and impact future generations. In addition to a substantial financial grant, winners are provided with access to Tigo and Reach for Change Incubator Program, which provides them with advice, expertise and access to global networks, enabling them to build financially sustainable social enterprises that create lasting, large scale change to the community.
This year's winners of the coveted award are Sophia Mbega and Nancy Sumari. Sophia Mbega impressed the judges with a grand digital initiative that is geared towards helping self-help women groups popularly known as VICOBA (Village Community Banks). She has come up with a mobile app that creates a collaborative platform that uses existing tools for financial and task management in a way that is adaptable to the African context. Through the app, all users, regardless of where they are, can transfer money from their mobile wallet to their Vicoba group account (directly from the app by using an USSD code), view all of their financial records, profit generated, weekly reports, etc.
Nancy Sumari's award-winning initiative dubbed JENGA HUB focuses on foundation knowledge for children. Through her hub and co-creation space for kids, she teaches computer programming, robotics and coding skills to primary school children. The hub also exposes children to learning basic Information and Communication Technology such as programming skills that can in turn be used for creation of a range of educational and entertainment content.
Speaking at the press conference in Dar es Salaam, Tigo Tanzania Managing Director Diego Gutierrez said: "It is with great pleasure that we announce the winners of this year's Tigo Digital Changemakers Competition. For five years now, our Changemakers have touched the lives of over 250,000 children in Tanzania. We believe that with the addition of these two Changemakers, we will impact on the lives of more children and help to make Tanzania a better place for our future generations."
Gutierrez further elaborated that as a digital lifestyle brand, Tigo encourages technology-driven ideas and projects that bring sustainable change. "Digital technology is not only changing the way we do business in Africa but also revolutionizing the way we perceive and solve social development challenges. It is therefore with great honor that we will once again create an opportunity for such ideas to be recognized, supported and transformed to maximize social and economic impact," he said.
This is the fifth year that Tigo and Reach for Change are unveiling the winners of the competition. The final winners were selected from a group of hundreds of passionate 'social entrepreneurs' who use digital tools and technology to implement solutions to problems facing Tanzanian communities.
Gutierrez praised the work of the past winners while encouraging others to share their ideas: "Our portfolio of social entrepreneurs is very impressive. To date, we have supported a total of 8 Digital Changemakers in Tanzania and we look forward to supporting more social entrepreneurs every year to propel this movement forward."
The Changemakers in the program include Faraja Nyalandu, who runs a digital social enterprise called Shule Direct. Shule Direct provides digital educational content to help address teacher shortages and ensure that every child and youth has access to quality education. Faraja's organization also offers a mobile app called Makini SMS that helps children study with access to unlimited multiple choice questions for 9 subjects. She is currently planning to scale her organization in other East African countries.
Carolyne Ekyarisiima, a YALI alumna, is a Tigo Digital Changemaker who is working to bridge the gender gap in ICT technology through her social enterprise, Apps & Girls. Carolyne has impacted hundreds of girls, through coding clubs in schools. She has also reached hundreds of girls through hackathons, bootcamps and competitions. Not only does this help to ensure that more girls have access to digital technologies, Carolyne is also empowering them to become ICT leaders of the future. Carolyne is currently scaling her social enterprise to maximize her impact and provide many more girls with tech education, helping them to develop solutions for social issues through their own digital applications and websites!
Joan Avit, a YALI alumna, is improving the quality of early childhood education through digital innovation. As a Digital Changemaker through her project known as GraphoGame Tanzania, she provides child-friendly, game-based learning that helps children learn to read using phonics. Her innovation has been life changing for hundreds of young students who previously struggled in school and are now thriving as a result of her digital innovation.
"We are very supportive of the work of all our Changemakers and this is why, this year, we have once again identified and supported two more brave and innovative social entrepreneurs," Gutierrez noted.
Speaking at the award ceremony, Reach for Change Tanzania Program Manager, Josephine Msambichaka hailed the NGO's partnership with Tigo, noting that it had provided perfect opportunities for the implementation of sustainable business models that benefit communities, especially scores of children, from across the country.
Distributed by APO Group on behalf of Tigo.
Tigo Tanzania Managing Director, Diego Gutierrez (right), hands over a dummy cheque to Nancy Sumari, (right, in white), one of the winners of the Tigo Digital Change-makers' awards in Dar es Salaam last Thursday. Looking on are, Tigo Corporate Social Responsibility Manager, Halima Okash, (center) and Reach for Change Country Manager, Josephine Msambichaka (Photo Courtesy: Tigo)
For further information visit www.Tigo.co.tz or contact:
Woinde Shisael – Corporate Communications Manager
Mobile: +255 713 123 431
Woinde.Shisael@Tigo.co.tz
About Tigo:
Tigo Tanzania (www.Tigo.co.tz) is Tanzania's leading digital lifestyle telecommunications company. Tigo started its operations in Tanzania in 1994.
Through its distinctive and diverse product portfolio in voice, SMS, high-speed internet and mobile financial services, Tigo has pioneered digital innovations such as the first Smartphone in Swahili, Free Facebook in Swahili, TigoPesa App, Tigo Mobile App as well as the first East African cross-border mobile money transfer with currency conversion.
For 3 consecutive years, Tigo has dominated market growth, becoming the second largest operator in Tanzania.
With an aggressive expansion plan, Tigo launched 4G LTE network in Dar es Salaam and 21 cities around the country between 2015 and 2016. Tigo boasts a loyal 10 million registered subscribers, and directly and indirectly employs over 300,000 Tanzanians including, an extended network of customer service representatives, mobile money merchants, sales agents and distributors Tigo is the commercial brand of Millicom, a multinational company championing digital lifestyle in 13 countries worldwide; with commercial operations in Africa and Latin America and corporate offices in Europe and the US.

About Reach for Change:
Reach for Change (http://Africa.ReachForChange.org) is a non-profit organization founded by the Kinnevik Group to improve the lives of children and youth. Reach for Change invests in social entrepreneurs who have a strong desire to promote children's rights, an innovative idea to change the world for children, and the passion and the drive to create this change. They are given salary funding and coaching in an Incubator program, and are matched with advisors and experts from a network of companies within the Kinnevik Group.
Find out more on: www.Africa.ReachForChange.org.