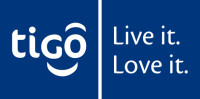 Multimedia content

Images

(2)

Tigo Launches First State-of-the Art Call Centre in Tanzania (1)
Tigo Launches First State-of-the Art Call Centre in Tanzania (2)
Source: Tigo |
Tigo Launches First State-of-the-Art Call Centre in Tanzania
Boasting the latest technology, the Call Centre complete with embedded data security measures to protect customer information and identity, has been designed to offer Tigo customers dedicated world-class service
Also, as part of this partnership, the PCCI Group will employ more than 500 people to support local talent
DAR ES SALAAM, Tanzania, April 12, 2017/APO/ --
Tigo (www.Tigo.co.tz), Tanzania's leading Digital Lifestyle company, has announced the opening of a new state of the art Call Centre, the first of its kind in the country.
Boasting the latest technology, the Call Centre complete with embedded data security measures to protect customer information and identity, has been designed to offer Tigo customers dedicated world-class service.
Migrating from E1 to the latest in Call Centre technology - the Session Initiation Protocol (SIP), allows for wide range of functionality and agility necessary to service Tigo's dynamic 10 million-strong, and growing, loyal customer base.
With USSD/SMS platform for query follow-up and escalation and 100% CRM monitoring of customer satisfaction, Tigo's customer service is expected to rocket sky high.
Operating 24 hours to serve 55,000 customers daily, every day of the week, and programmed to escalate customer queries every 2 hours, the Call Centre will provide swift resolution to customer queries, drastically reducing call queues.
Hosting such high volumes of customers daily, the Call Centre will also provide an ideal platform to daily receive and respond to customer feedback.
Commenting on the new Call Centre at the ribbon-cutting ceremony that marked its launch, Tigo's Managing Director, Diego Gutierrez said: "Our investment in this new Call Centre underscores our commitment to grow and diversify the channels through which we reach our customers. Our business partners and customers can now look forward to receiving the most advanced customer care available in the country, buttressed by professional Call Centre agents ready to provide excellence in customer service".
Gutierrez added that the Call Centre is equipped with a training facility for its world class service agents.
He is confident that the high-end facility will provide a unified approach to dealing with customers, thus improving the overall performance and effectiveness of customer support, a key Tigo customer care priority.
The facility is supported by the PCCI Group (www.PCCI-Group.com), a market leader in customer experience and operations outsourcing worldwide.
PCCI operates 20 locations across the globe with 7,000 employees dedicated to support Tigo Tanzania's facility in providing a unique, personalized and harmonized customer experience platform.
Keeping in step with current trends, the PCCI Group will offer Tigo customers both traditional voice call centre as well as new digital customer service solutions that include social media, e-chat and email.
"We are pleased to partner with one of the world's leading telecommunications company, Tigo, as the partner of choice to manage its Call Centre in Tanzania. The deployment of this new Call Centre is supported by the PCCI Group's local experts and by the command centre of the Group based in Dubai. Also, as part of this partnership, the PCCI Group will employ more than 500 people to support local talent," said Nidal Kamouni, PCCI Group CEO.
Speaking at the function, Tigo's Head of Customer Operations, Zaeem Khan re-affirmed the trailblazing Telecom company's commitment to providing cutting-edge technology to its customers, noting that the new Call Centre once again reinforces Tigo's position as market leader in its segment.
Khan committed "We would like to assure our customers that through the Call Centre, they will continue receiving superior, seamless customer service experience, personalized interactions and proactive engagement from our well-trained teams".
He elaborated that it is Tigo's ability to adapt to shifting consumer dynamics and desires that has enabled it to effectively deliver great end-to-end experience that makes it stand head and shoulder above the rest.
Distributed by APO Group on behalf of Tigo.
For further information visit www.Tigo.co.tz or contact:
Woinde Shisael – Corporate Communications Manager
+255 713 123 431
Woinde.Shisael@Tigo.co.tz
Sharon Divan
OAK Consulting FZ LLC
Mobile: +971 50 8444 823
Email: Sharon@OakConsulting.biz
About Tigo:
Tigo Tanzania (www.Tigo.co.tz) is Tanzania's leading digital lifestyle telecommunications company. Tigo started its operations in Tanzania in 1994.
Through its distinctive and diverse product portfolio in voice, SMS, high-speed internet and mobile financial services, Tigo has pioneered digital innovations such as the first Smartphone in Swahili, Free Facebook in Swahili, Tigo Pesa App, Tigo Mobile App as well as the first East African cross-border mobile money transfer with currency conversion.
For 3 consecutive years, Tigo has dominated market growth, becoming the second largest operator in Tanzania.
With an aggressive expansion plan, Tigo launched 4G LTEnetwork in Dar es Salaam and 22 cities around the country between 2015 and 2016.
Tigo boasts a loyal 10 million registered subscribers, and directly and indirectly employs over 300,000 Tanzanians including, an extended network of customer service representatives, mobile money merchants, sales agents and distributors.
Tigo is the commercial brand of Millicom, a multinational company championing digital lifestyle in 13 countries worldwide; with commercial operations in Africa and Latin America and corporate offices in Europe and the US.

About PCCI:
As a leading customer experience and operations outsourcing provider in Africa, Europe and the Middle East, PCCI Group (www.PCCI-Group.com) is a recognized key player in delivering consistent and branded customer experience. PCCI Group offers its clients a full portfolio of customer experience services including consulting & full operations outsourcing.
PCCI Group has multiple Fortune 500 companies as clients including European, Middle East and African leaders in telecommunications, media, BFSI, energy, retail and tourism. PCCI is part of Teyliom Global Capital.
For more information: www.PCCI-Group.com, www.teyliom.com. Press contact: press@PCCI-Group.com.