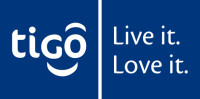 Multimedia content

Images

(1)

Tigo's Chief Technical and Information Officer, Jerome Albou addresses senior editors from Tanzanian media during the workshop on Tigo's network modernization initiative. The workshop was conducted at Tigo Headquarters in Dar es Salaam. Photo: Tigo
Source: Tigo |
Tigo customers to enjoy high-quality services with modernized network infrastructure
Despite the changing dynamics in market conditions and ecosystem, value chains, competition and regulation challenges, customer demands and usage behavior, Tigo continues to stand out from the crowd mainly due to its culture of customer-oriented innovation
As far as mobile broadband is concerned, Tigo has added new 535 sites with 3G technology, upgraded capacity on 408 of 3G sites and 95 new sites with 4G technology
DAR ES SALAAM, Tanzania, July 28, 2017/APO/ --
Tigo Tanzania (www.Tigo.co.tz) customers are now set to continue enjoying high-tech services following the announcement of a massive drive by the telecom operator to further modernize its network infrastructure.
The news of the upgrade, revealed recently in Dar es Salaam will be music to the ears of the subscribers even as they continue to enjoy quality, smoother access to voice and high speed data services from the country's leading digital lifestyle mobile firm.
"Since last year, we have made massive expansion of our infrastructure to increase the coverage footprint and capacity and most importantly, the quality of experience for mobile broadband service, hence making Tigo the preferred network in Tanzania", Tigo's Chief Technical and Information Officer (CTIO) Jérôme Albou said while speaking to senior editors at a briefing held at the company's headquarters in Dar es Salaam recently.
Affirming this, some of the Tigo customers who now enjoy seamless services offered by the provider expressed their satisfaction with the company's positive response to their communication demands.
Joseph Moshi, a Tigo customer and resident of Kilimanjaro Region in northern Tanzania, says of Tigo's services: "I am very impressed that more than ever before, I can now freely make my calls and browse on internet without network hiccups thus enabling me to communicate more effectively!"
Meanwhile Joyce Masanja, from Mwanza Region – a zone that encompasses Lake Victoria, the world's largest fresh water body, echoed similar comments. "I can now easily use data and stream videos without the frustrations of internet buffering; it's an exciting experience that makes me enjoy Tigo services more," Ms Masanja says proudly.
Spelling out the company's network upgrade plans, Tigo's Chief Technical and Information Officer (CTIO) Jérôme Albou explained that one of Tigo's key strategic objectives is to transform broadband customer experience by providing first-class services as per global industry standards in both 3G and 4G technologies.
According to Albou, the demand for data services is growing due to availability of data enabled devices. Therefore, Tigo is proactively expanding its 3G and 4G network in both rural and semi-urban areas of the country to enhance rural connectivity as well as consolidating coverage and capacity in urban areas.
The Chief Technical and Information Officer further explained, "As far as mobile broadband is concerned, Tigo has added new 535 sites with 3G technology, upgraded capacity on 408 of 3G sites and 95 new sites with 4G technology over the past year, and has modernized and expanded the existing 2G, 3G and 4G networks. We have now 4G coverage in all the major cities and towns across Tanzania. To further improve experience of customers we have also added the Cache Servers in the core network to make frequently accessed internet contents such as Google, Youtube, Android, Facebook, WhatsApp or Instagram readily available in Tanzania in a single click."
Conversely, Tigo had made substantial investment in stabilizing its network by managing technology, power and infrastructure more efficiently focusing on customer experience.
"Within the past 12 months, we have commissioned a total of 2,294km of backbone fibre which traverses through 22 new District headquarters expanding the existing National ICT Backbone footprint (Bagamoyo, Chalinze, Handeni, Korogwe, Muheza, Lushoto, Same, Mwanga, Rombo, Hai, Arumeru, Kibaha, Mvomero, Kongwa, Bahi, Manyoni, Tabora, Nzega, Kahama, Shinyanga, Kwimba & Chamwino) as well as increasing the number of fiber points around the key cities."
This allows Tigo to provide high speed internet in these new districts. Also, the new fiber ensures alternative transmission routes in case of fiber cuts, providing seamless services around the clock for the key cities such as Mwanza, Dodoma, Arusha, Morogoro and Tanga.
Elaborating on what network upgrade entails, Albou explained the improvement is done based on customer surveys, economic activities, penetration of data enabled devices and feedback from other stakeholders such as Tanzania Communication Regulatory Authority (TCRA) and the Ministry of Works, Transport and Communications.
"Tigo is therefore, committed to continue to improve its network to achieve the best customer satisfaction and customer experience on both data and voice", he summed up.
Despite the changing dynamics in market conditions and ecosystem, value chains, competition and regulation challenges, customer demands and usage behavior, Tigo continues to stand out from the crowd mainly due to its culture of customer-oriented innovation, buoyed by consistent modernization and optimization of its network.
Distributed by APO Group on behalf of Tigo.
For further information visit www.Tigo.co.tz or contact:
Woinde Shisael – Corporate Communications Manager
+255 713 123 431
Woinde.Shisael@Tigo.co.tz
About Tigo:
Tigo Tanzania is Tanzania's leading digital lifestyle telecommunications company. Tigo started its operations in Tanzania in 1994.
Through its distinctive and diverse product portfolio in voice, SMS, high-speed internet and mobile financial services, Tigo has pioneered digital innovations such as the first Smartphone in Swahili, Free Facebook in Swahili, TigoPesa App, Tigo Mobile App as well as the first East African cross-border mobile money transfer with currency conversion.
For 3 consecutive years, Tigo has dominated market growth, becoming the second largest operator in Tanzania.
With an aggressive expansion plan, Tigo launched 4G LTE network in Dar es Salaam and 22 cities around the country between 2015 and 2016. Tigo boasts a loyal 10 million registered subscribers, and directly and indirectly employs over 300,000 Tanzanians including, an extended network of customer service representatives, mobile money merchants, sales agents and distributors.
Tigo is the commercial brand of Millicom, a multinational company championing digital lifestyle in 13 countries worldwide; with commercial operations in Africa and Latin America and corporate offices in Europe and the US.