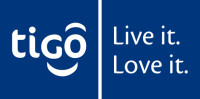 Multimedia content

Images

(1)

(L-R) Tigo Brand Manager, William Mpiga, left, speaks to the media during the introduction of 'Halichachi' data and voice bundle in Dar es Salaam on Wednesday this week; right is Tigo's Corporate Communications Manager, Woinde Shisael. Photo courtesy: Tigo
Source: Tigo |
"Bando HaliChachi": Tigo Trailblazing Yet Another First For Tanzania
The new bundle, dubbed in Swahili "Bando HaliChachi" (translated "bundle that does not expire") is testament to Tigo's unwavering commitment to giving customers the freedom to communicate
As Tigo Tanzania, we are truly excited to introduce a bundle that ensures our customers the autonomy they need
DAR ES SALAAM, Tanzania, February 17, 2017/APO/ --
Following the launch of "Megamix" - the first ever Data bundle with Free Minutes and SMS, in October 2016, Tigo Tanzania (www.Tigo.co.tz) has thrilled customers once again with the launch of yet another data and voice bundle combo.
The new bundle, dubbed in Swahili "Bando HaliChachi" (translated "bundle that does not expire") is testament to Tigo's unwavering commitment to giving customers the freedom to communicate.
Speaking at a press briefing on the 15th of February, Tigo Brand Manager, William Mpinga said, "As Tigo Tanzania, we are truly excited to introduce a bundle that ensures our customers the autonomy they need. They can use their bundle as they please without worrying about bundle expiration time limits".
"We are launching this unique bundle with the confidence that it will be the perfect solution for our loyal customers - a clear indication that we listen, are responsive and will continue to be first to deliver practical digital telecom solutions in Tanzania" he added.
Past innovations include the introduction of Free Facebook in Swahili, Free WhatsApp, and Free Nights on YouTube.
Distributed by APO Group on behalf of Tigo.
Media contact:
Woinde Shisael
Corporate Communications Manager
+255 713 123 431
Woinde.Shisael@Tigo.co.tz
About Tigo:
Tigo Tanzania (www.Tigo.co.tz) is Tanzania's leading digital lifestyle telecommunications company. Tigo started its operations in Tanzania in 1994.
Through its distinctive and diverse product portfolio in voice, SMS, high-speed internet and mobile financial services, Tigo has pioneered digital innovations such as the first Smartphone in Swahili, Free Facebook in Swahili, Tigo Pesa App, Tigo Mobile App as well as the first East African cross-border mobile money transfer with currency conversion.
For 3 consecutive years, Tigo has dominated market growth, becoming the second largest operator in Tanzania.
With an aggressive expansion plan, Tigo launched 4G LTE network in Dar es Salaam and 21 cities around the country between 2015 and 2016. Tigo boasts a loyal 10 million registered subscribers, and directly and indirectly employs over 300,000 Tanzanians including, an extended network of customer service representatives, mobile money merchants, sales agents and distributors.
Tigo is the commercial brand of Millicom, a multinational company championing digital lifestyle in 13 countries worldwide; with commercial operations in Africa and Latin America and corporate offices in Europe and the US.
For further information visit: www.Tigo.co.tz.